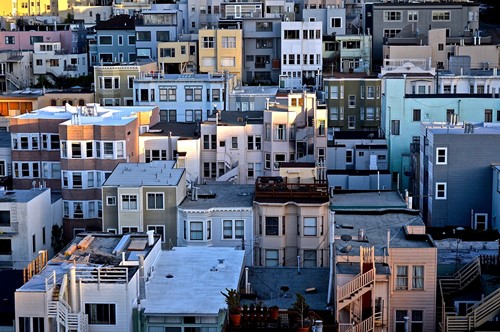 Photo by Free-Photos via Pixabay
The number of architectural styles in any given neighborhood can be overwhelming to home buyers, especially if they don't feel immediately called to one type. To help narrow it down, the property you choose should reflect everything from your budget to your lifestyle. The more you account for how you interact with the home, the happier you and your family will be. We'll look at the key questions that can help you decide. 
How Will the Future Look?
This question has everything to do with the details of your future goals. Maybe you already know you'll need enough space in the home for a new baby, but have you considered how the property will affect an infant or toddler?
Parents may want to opt for a home without stairs to limit the number of accidents. The same advice goes for those who may find themselves hosting elderly relatives on a regular basis. If you're planning to be an empty nester soon, it may be time to downsize to a cottage so there's less to clean and maintain. 
How Practical Is It?
There's no understanding a property until you've really lived in it, but there are ways to forecast the obstacles that can pop up along the way. A modern home may be beautiful in its own way, but the stark angles may feel cold to someone who would prefer a more welcoming traditional home. 
If curb appeal is high on your list of priorities, then you may want to opt for a craftsman home. These homes come in all shapes and sizes, so it may be easier to find something in your budget than you think.
If you're planning on hosting parties or events, you need to define how much patio and yard space you'll need for everyone. While any property may feature outdoor amenities, you'll likely have the most luck with a traditional or a ranch. 
Selecting a property type is more than just considering how many bathrooms you need and whether you want a formal dining room. You have to consider how the infrastructure and design will either help or hurt your daily routine. A cottage with a cozy breakfast nook will be useless to someone who would prefer to eat in the living room. The more you picture yourself in each of the rooms, the easier it should be to decide on a type.