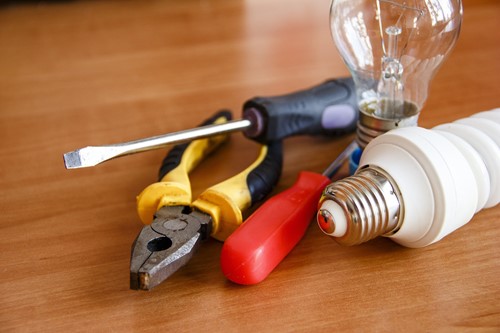 Image by Роман Распутин from Pixabay

When you're going to be purchasing new construction, it's important to understand as much as possible about this process. Being unfamiliar with certain aspects of new construction could lead to you spending more money than you planned or not getting the exact house you want. When you're going to be meeting with builders for your new home, you should have a list of the following questions handy. These questions can help you learn more about what to expect from the home building process.
Can You Provide Recent References?
It's essential to choose a home builder with a solid reputation in new construction. When you're deciding on a builder, make sure you ask each one for recent references. These references can give you an idea of the experiences recent new construction homebuyers have had with these builders. When you get in touch with these references, ask them questions such as whether they had any problems or issues with their new home due to construction errors and if these were handled promptly. Gathering references and reaching out to them can help you narrow down builder options and choose the best one.
What Are the Details of Your Warranties?
If a builder offers a warranty, ask for specifics on it, such as what it covers and for how long. Limited warranties are common with home builders, but the details on what they include can vary. Find out how long different types of work are covered for, such as materials and labor, plumbing, electrical and HVAC. You should also ask for a copy of the warranty, so you can go over it on your own. Knowing what the warranty covers and the time this coverage lasts can help you compare warranties from different builders before choosing one.
How Much Customization Is Available?
The amount of customization for a newly built home differs depending on the builder you work with. Some builders offer more customization options than others. In some cases, you might have a limited number of floor plan and feature options to choose from. If you want more control over your home's layout and other features, choose a builder who offers more customization options. If you would rather make fewer decisions overall, you can go with a builder who offers more limited options.
Are Inspections Allowed Before Closing?
If you wait to have your newly built home inspected until after you close on it, you could run into some difficulty with having the builder correct or address errors or problems. This is why it's important to have an inspection done prior to closing. Ask your builder if you can arrange to have your new home inspected before you close, so that any problems with construction are found before moving in. This can make it easier for you to have any issues you find after moving in fixed, since you'll have proof that they happened during construction.
How Often Can I Visit the Site?
It's understandable to want to see how your new construction home is coming along. However, some builders have restrictions on when homebuyers can visit the site due to work schedules, safety issues or other reasons. Find out how often and at what times you can stop by to see the progress on your new home.