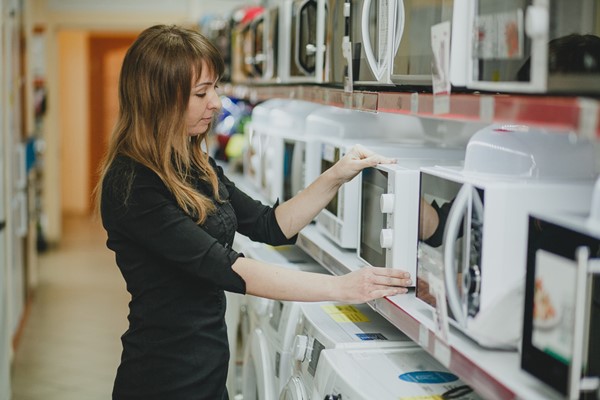 The microwave does not get the respect it deserves in the kitchen. In reality, it is a useful appliance that is under-utilized in the kitchen. Did you know that apart from warming leftover dinner, there are many things that a microwave can do for you? A microwave is actually designed to cook some food items for you quickly and efficiently compared to other cooking methods. Here are some things you can whip up using your microwave.
Bacon
Instead of stressing out to fry bacon, a microwave can cook it for you without the splashing fat. Simply line a plate with paper towels, line up your bacon strips and set your microwave to high heat for up to five minutes. Most moderately-sliced bacon strips will cook to a crisp.
Popcorn
You can make DIY popcorn at home using a microwave. Take a brown paper bag and put in some kernel corns. Fold the bag several times and heat it until it begins to pop. Once the popping reduces to a minimum, put some olive oil or sweet butter, seasoning and anything else you like in your popcorn. Shake it all in, and that's it!
Frittatas for one
Take a mug, spray it generously with cooking spray and break an egg into it. Add in some milk, salt, pepper, and your favorite vegetables and anything else you like in your frittata. Microwave it on high heat for about two minutes, and it's done!Steamed milk for lattesIf you are making your latte at home, you can complete it with "steamed" milk and foam just like your favorite barista. Put two-percent milk into a mason jar and close the lid. Shake it until it foams for about a minute. Then take off the cover and put it in a microwave for about a minute till it is warm. Pour milk into your latte and add the foam for a special topping.
Toasted nuts
Toasting nuts in a pan can leave your kitchen smelling like burnt nuts. You can avoid this smelly nut kitchen issue by using a microwave to get the crisp on your nuts instead. Use a microwave-safe flat dish to cook it instead to get the same crisp without the smell. Don't cook your nuts for a long time. For the best results, set your microwave to one minute and check your nuts after each round to see if it's toasted enough for you.
For more cool things you can do with your microwave, take a glance at the user manual to learn more cooking tips.