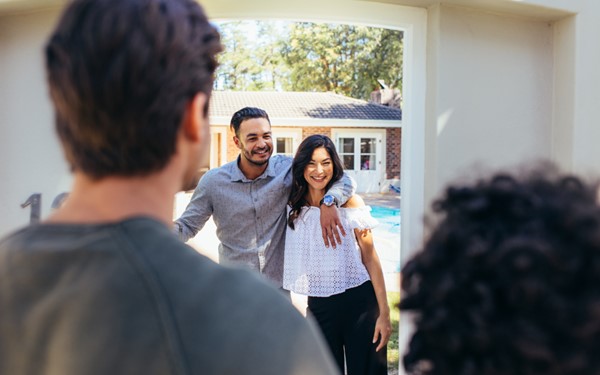 There's a lot of excitement when buying a first home. One of the most important things to look into that doesn't necessarily come naturally to most, is knowing your neighbors. In today's society and culture, people are reluctant to form relationships. Technology has played a role in the detriment, but on the flip side, it has enhanced the interactions amongst a community. Knowing your neighbors can also serve as a security measure. If you are aware of those around you, you are more likely to feel safer in your new community. Here are some practical ways to navigate a new community and neighborhood.
First thing in the house buying process is knowing what type of neighborhood someone would be interested in. If the goal is to move into a community where your family could grow, then living in a family-oriented neighborhood is vital. Drive by the area to see if children are playing outside and if there's a school nearby. On the contrast, for someone who is heading into retirement, maybe living in a community with other retirees would be a better-suited community.
If it's a community that you've recently moved into, don't be afraid to strike up a conversation when you see someone outside walking their dog or mowing their lawn. Most people are curious to know who the new neighbor is when they look at moving trucks pull up to the house. Chances are they are ready to get to know you and they aren't sure how to go about it. If there is a garage sale going on, head over to introduce yourself. Score points by making a purchase or two. One man's trash can turn into someone else's treasure.
The third thing is to check out if the neighborhood has a community watch group or social media page already set up. Most areas have a neighborhood watch group that the residents can be a part of. There are apps such as Nextdoor and WelcomeWagon that allow users to keep up with activities in their neighborhood. These apps are geared specifically for people that live in a common residential area. 
Lastly, everyone loves a good party! House warming parties normally are for friends and family to stop in and check out the new home. This opportunity could be taken to invite those that live in the neighborhood as well. While leaving an invitation on a doorstep could pass as an acceptable invite, a personal touch would be to invite a neighbor face to face. Everyone on the block does not need an invitation, but a few houses on the same street or across the street should do.
The critical thing to remember is that moving into a new home means new faces to meet. Relationships can form over time that can become lifelong interactions. Knowing your neighbor is not just about socializing, but it's about establishing a community of support.